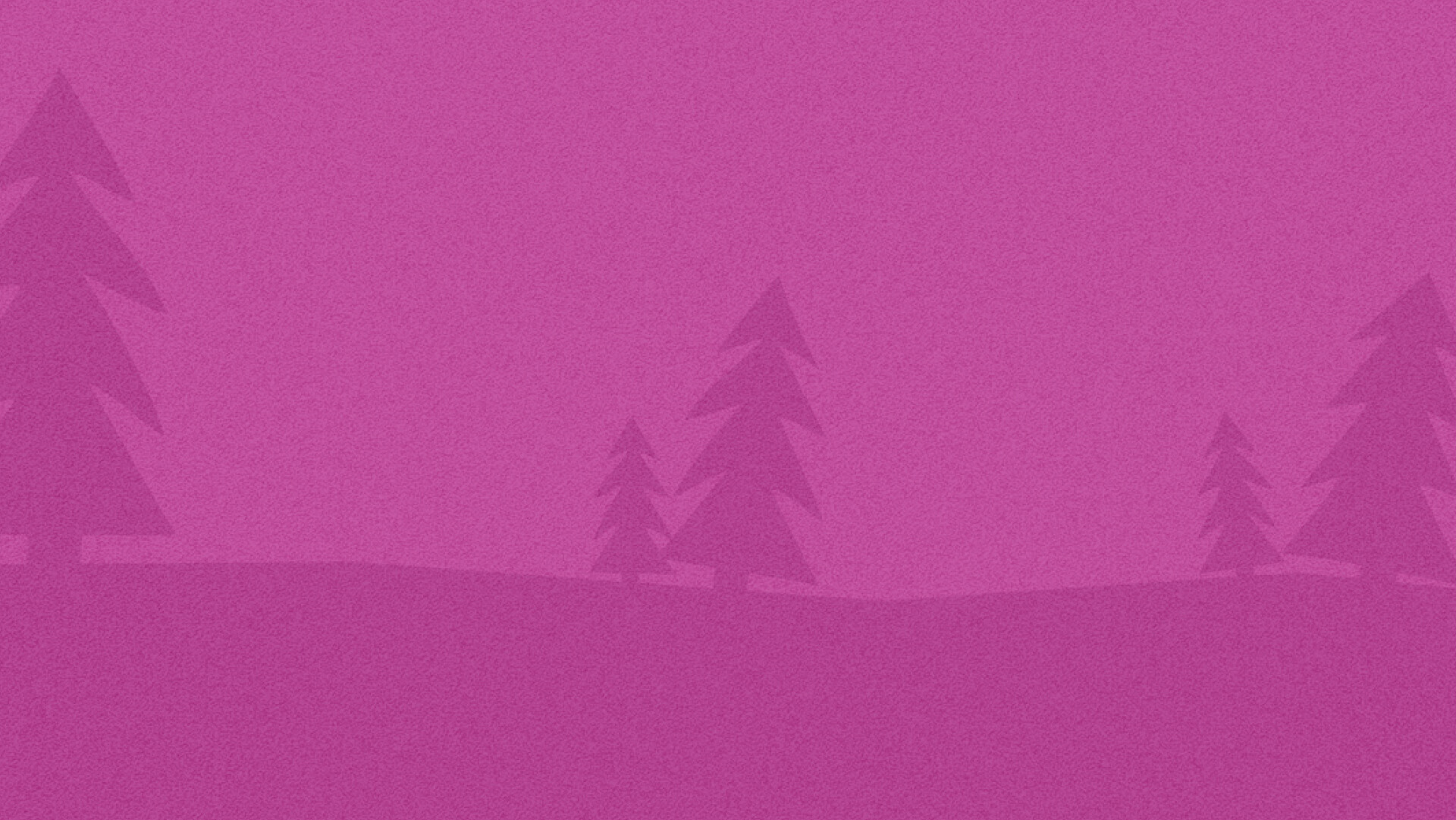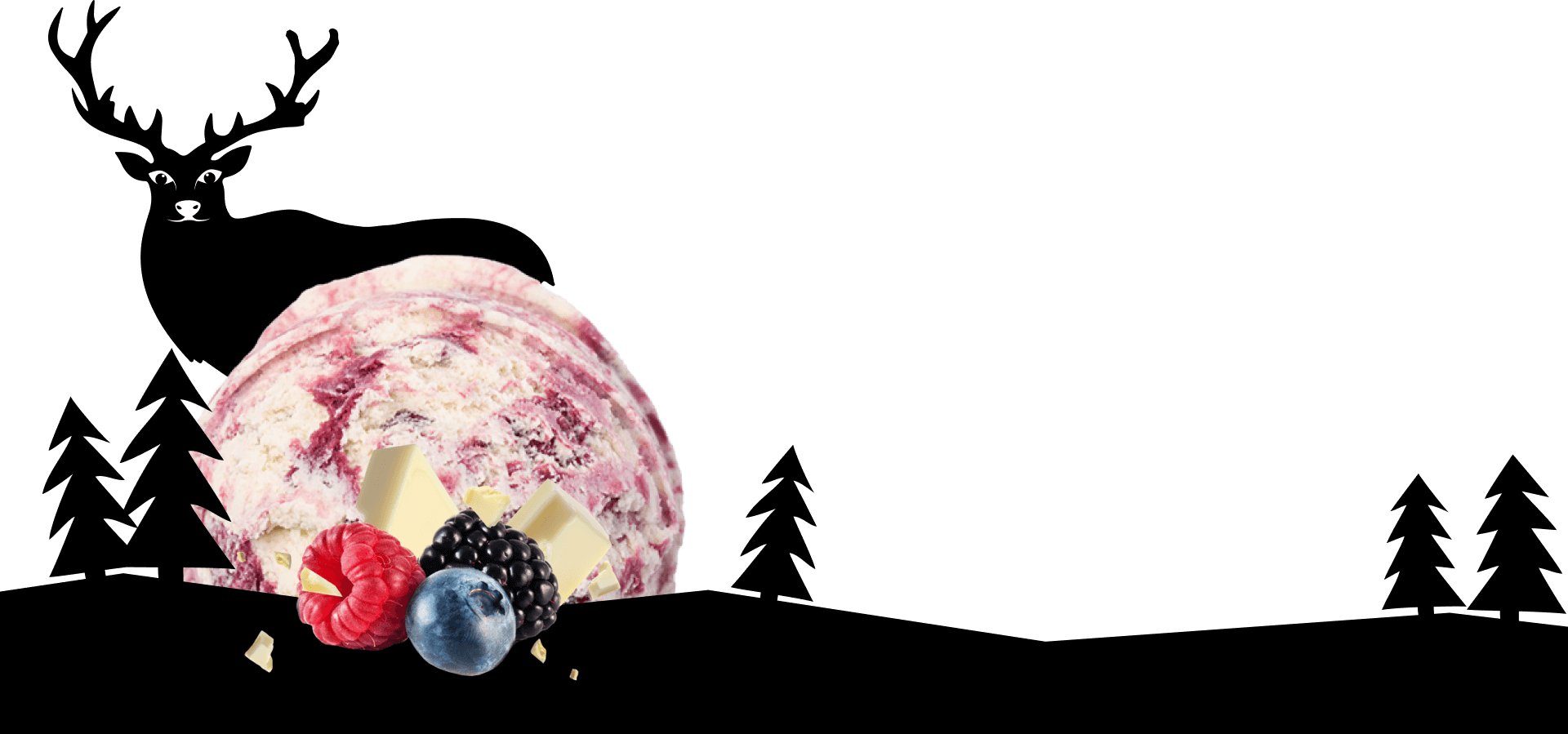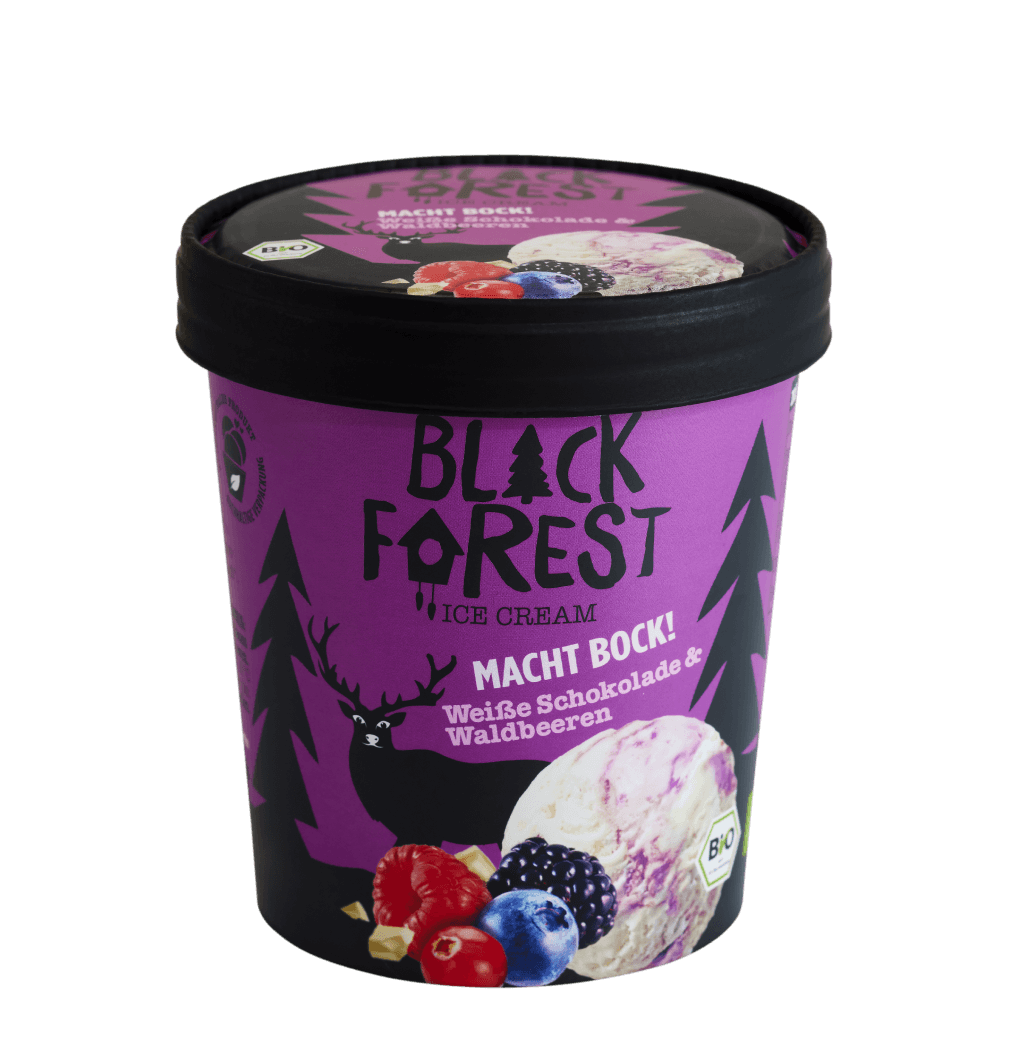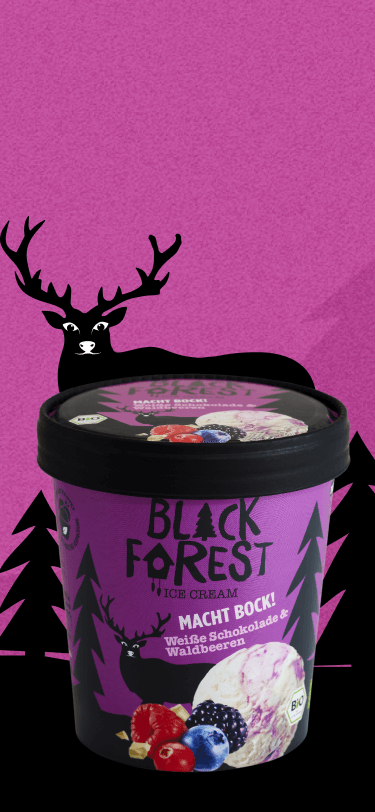 MAKES BOCK!
White chocolate
& wild berries
MAKES BOCK!
White chocolate
& wild berries
WHAT'S IN IT?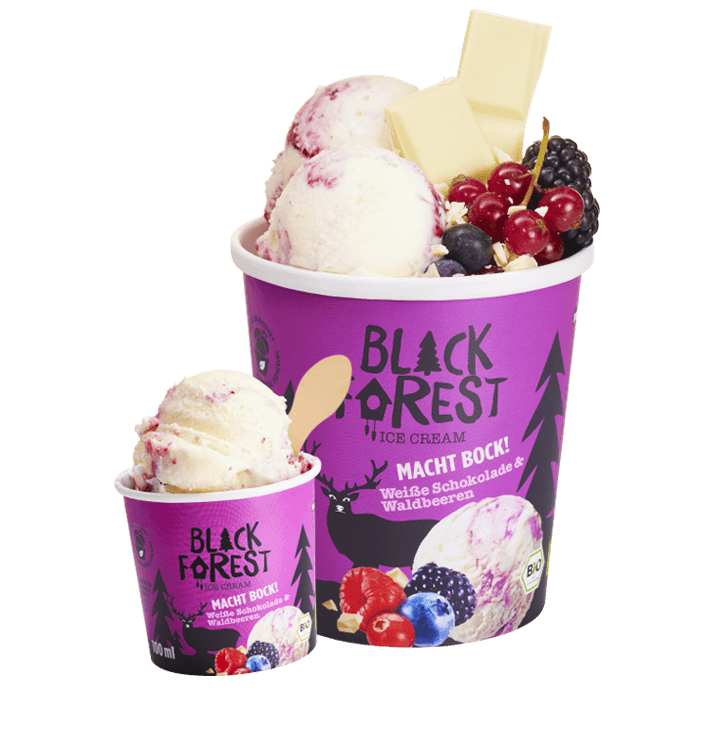 EXTRA WOODEN SPOON
in 100ml cup
BIO QUALITY
& high quality ingredients
Biological
Degradable
Packing
MAKES BOCK!
Fancy something new? Then sharpen your antlers, we bring fresh forest air from the Black Forest into the cup! By the way N'ice to know: White chocolate comes without cocoa powder - but the taste is still unbeatable, especially when combined with wild berries! We are quite wild about this variety!
INGREDIENTS
55% FULL MILK*, CREAM*, 10% wild berry fruit preparation (55% wild berries (blackberries*, cranberries*, raspberry puree*, blueberries*), raw cane sugar*, lemon juice*, stabilizer: Locust bean gum*), sugar*, 3.3% white chocolate (37% cocoa butter*, cane sugar*, FULL MILK POWDER*), dextrose*, glucose syrup *, MILK POWDER*, lemon juice, stabilizers: (guar gum*, locust bean gum*), salt.
*from controlled organic cultivation, EU and non-EU agriculture
Ø Nutritional values per 100ml
thereof saturated
Fatty acids

3,5 g
Carbohydrates
thereof sugar
17,3 g
17,1 g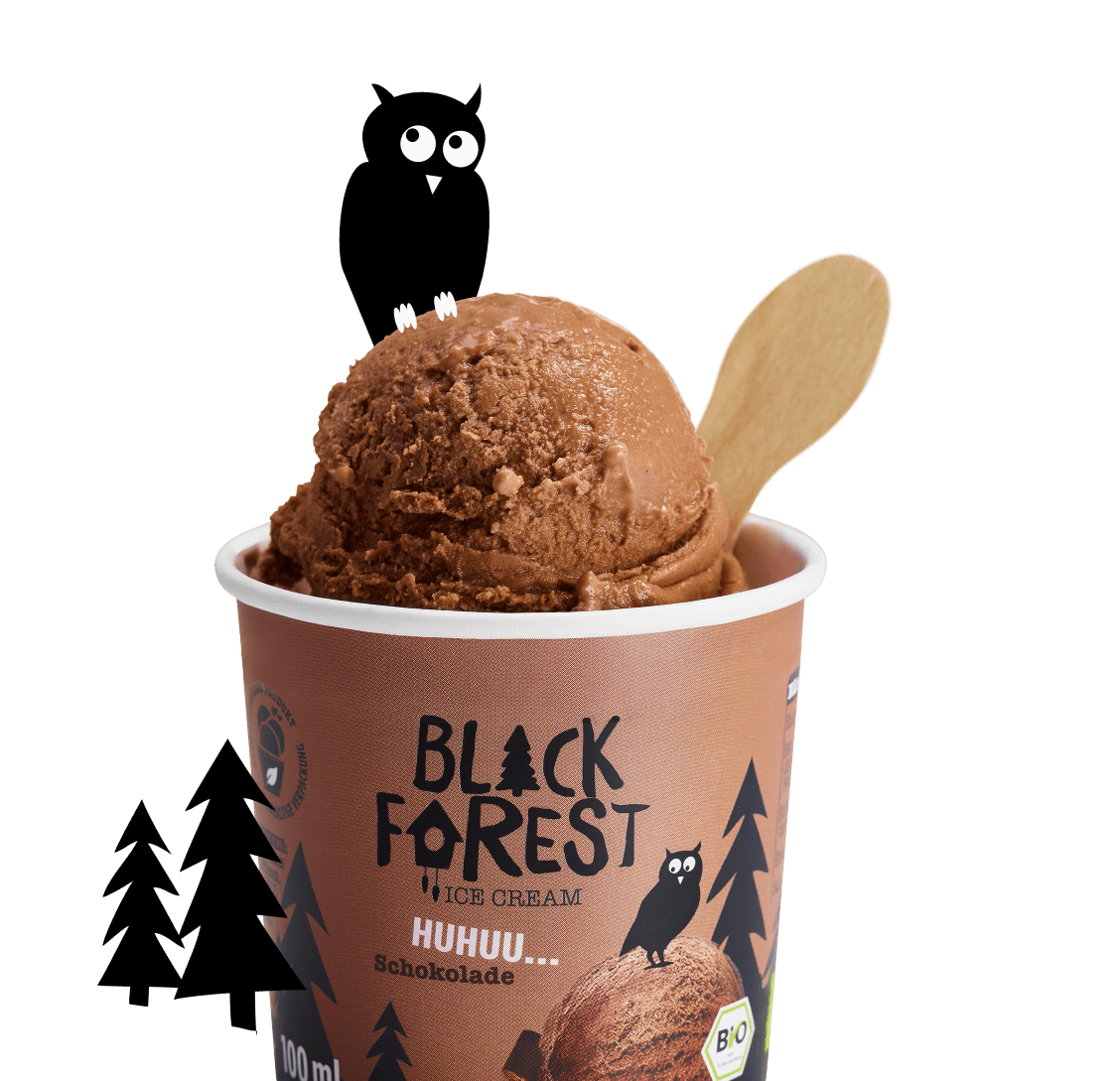 HUHUU... where can I find the new
Black Forest Ice Cream?