WHAT'S IN IT?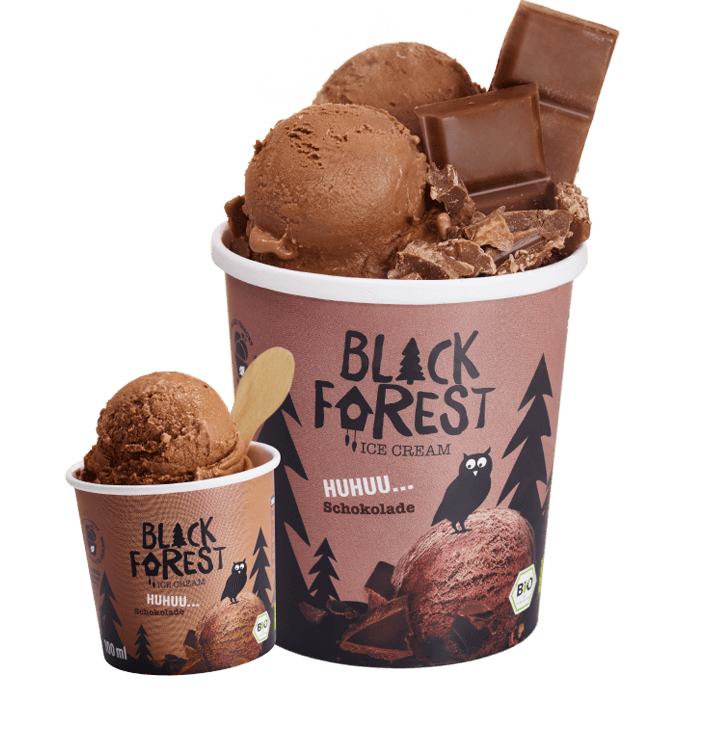 EXTRA WOODEN SPOON
in 100ml cup
BIO QUALITY
& high quality ingredients
Biological
Degradable
Packing
HUHUUU...
Try me! Whether it's something to celebrate, just want to cool down, as a mood enhancer for a rainy day watching TV or against lovesickness. This chocolate classic with the best certified organic chocolate we can not withhold from you. A simply cool happiness maker!
INGREDIENTS
67% WHOLE MILK*, SAHNE*, sugar*, 2.6% low-fat cocoa powder*, 2.3% dark chocolate couverture (cocoa nibs*, cane sugar*, cocoa butter*), dextrose*, MAGARY MILK POWDER*, glucose syrup*, stabilizers: (guar gum*, locust bean gum*), salt.
*from controlled organic cultivation, EU and non-EU agriculture
Ø Nutritional values per 100ml
thereof saturated
Fatty acids
3,4 g
Carbohydrates
thereof sugar
13,7 g
13,1 g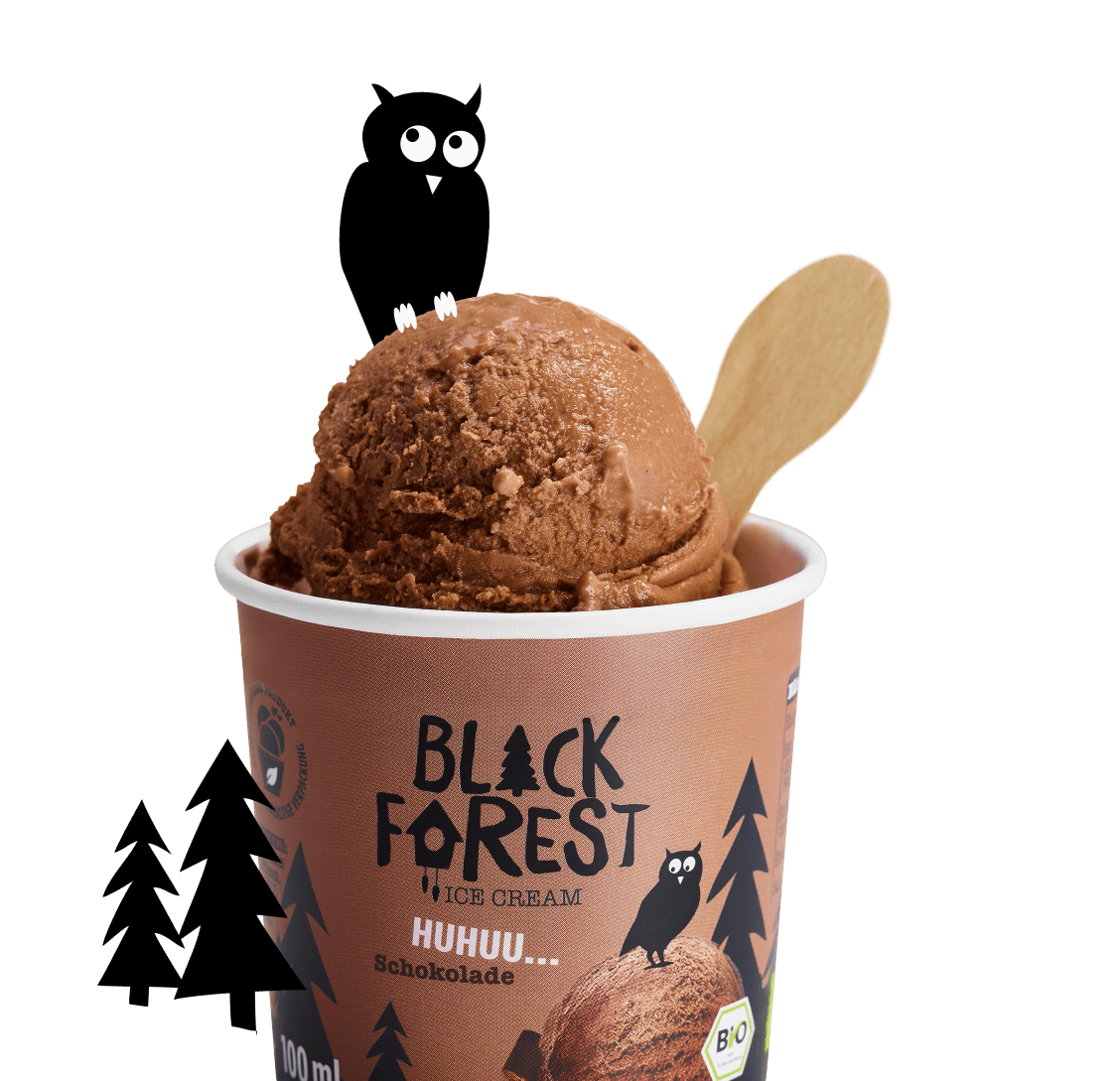 HUHUU... where can I find the new
Black Forest Ice Cream?