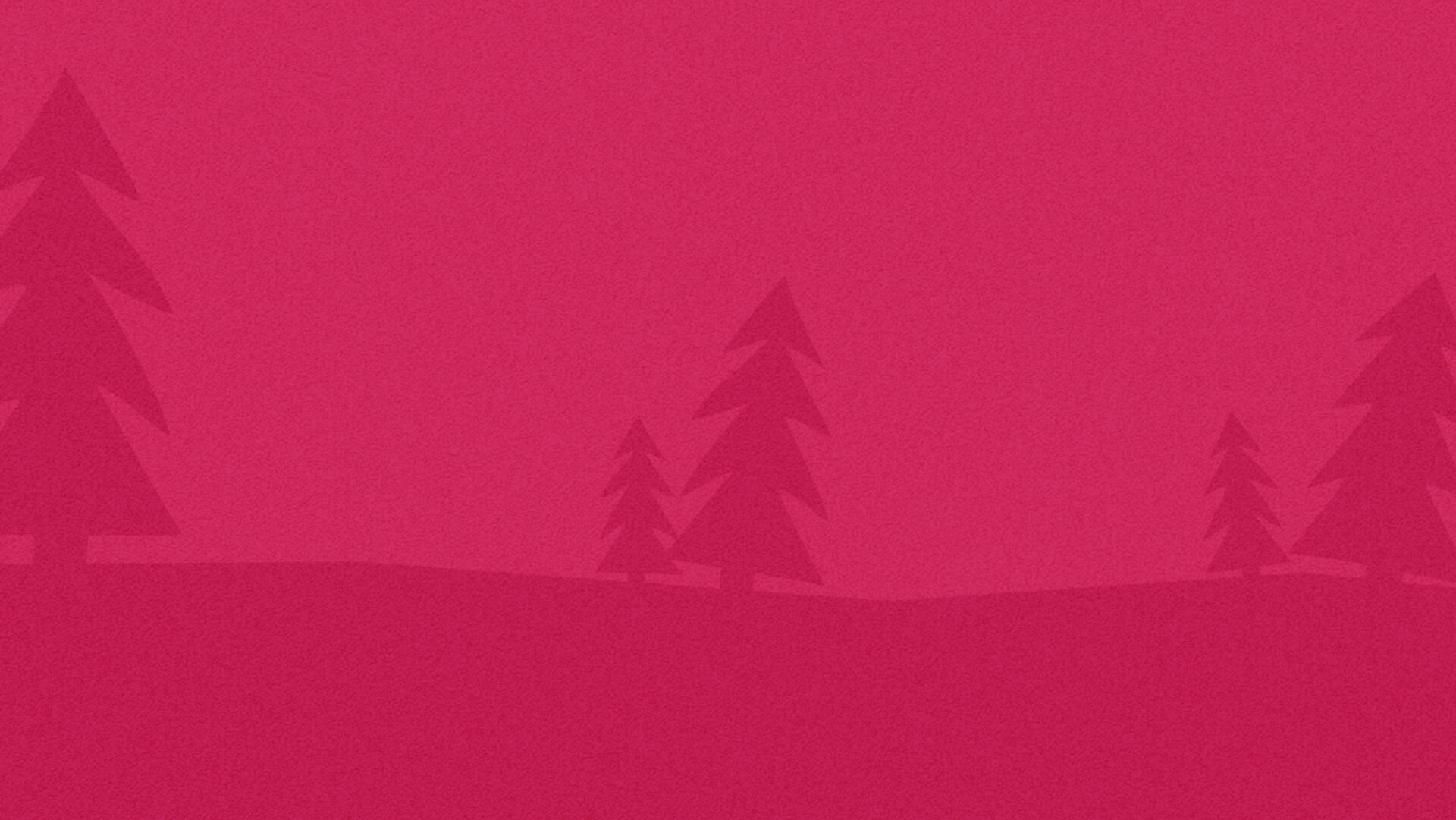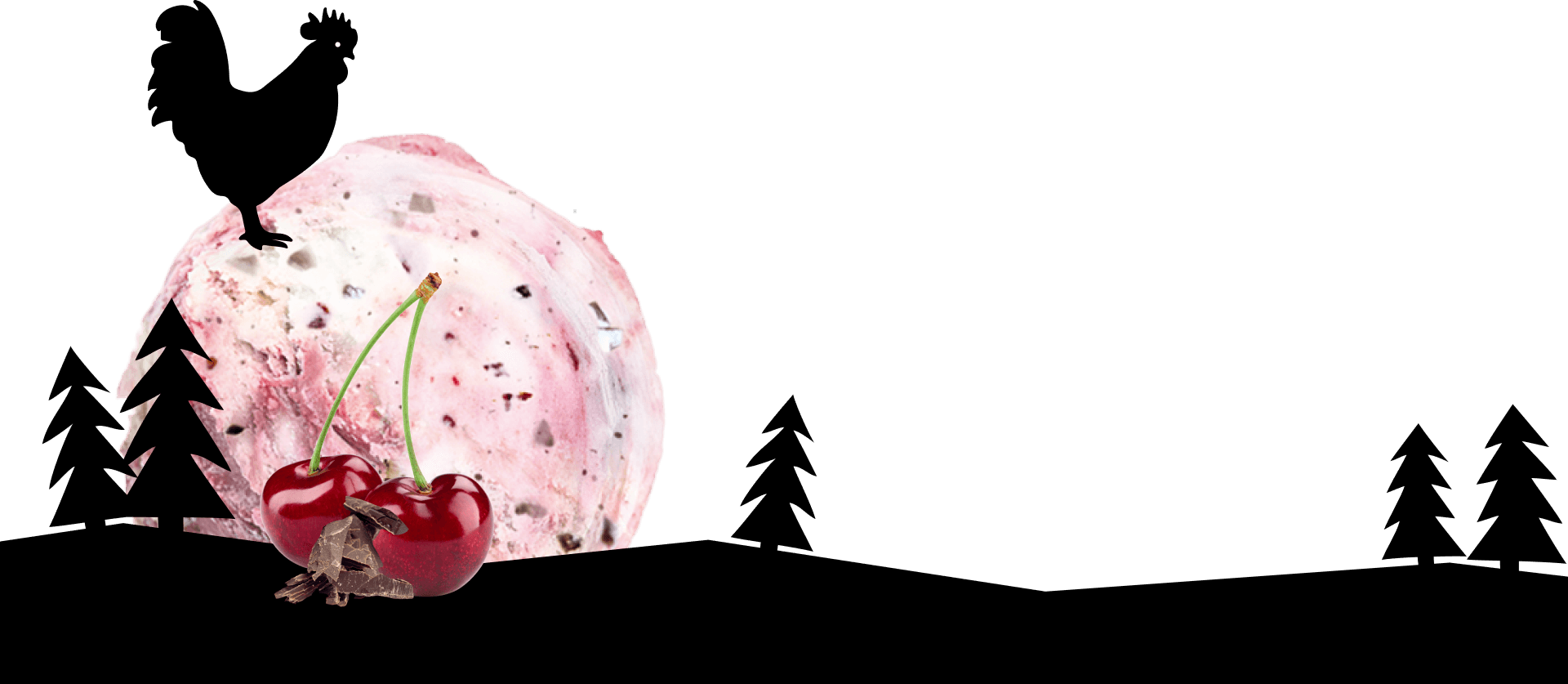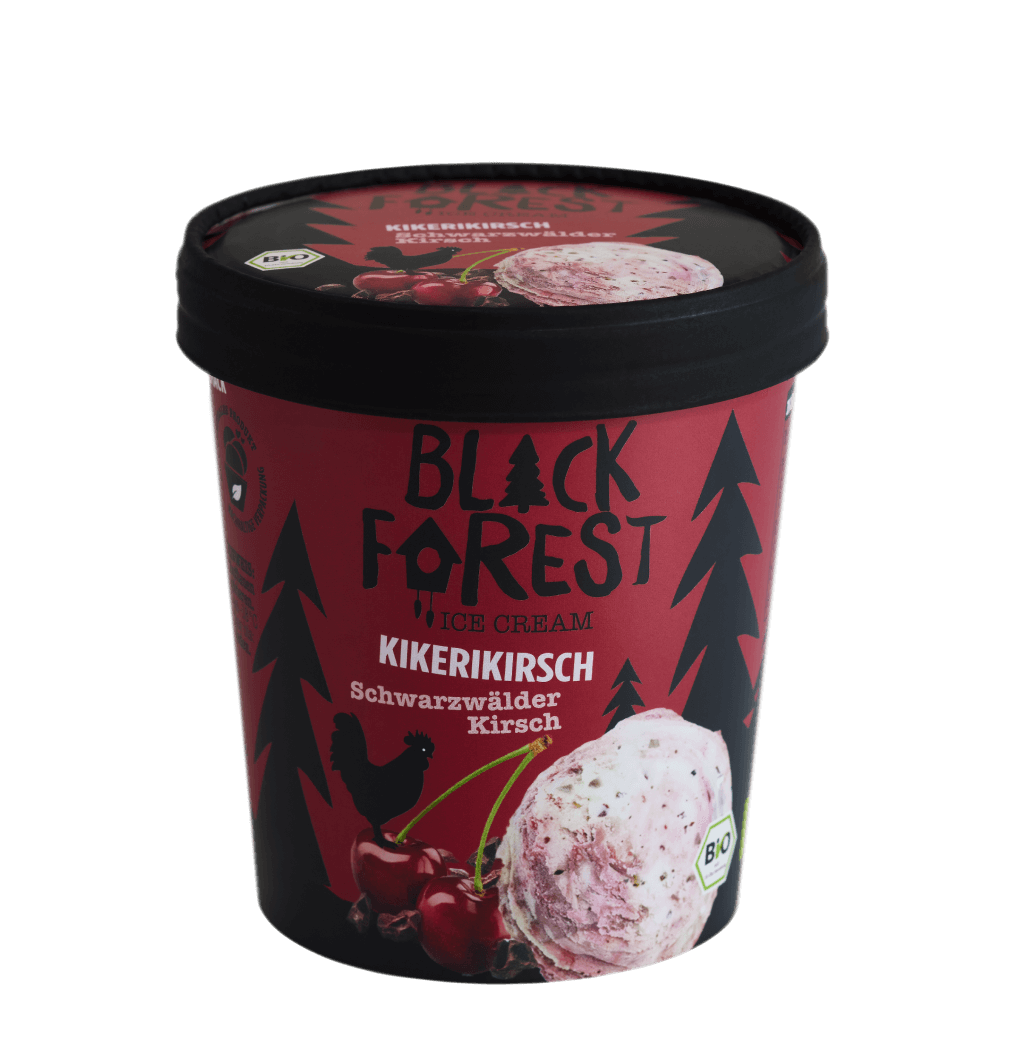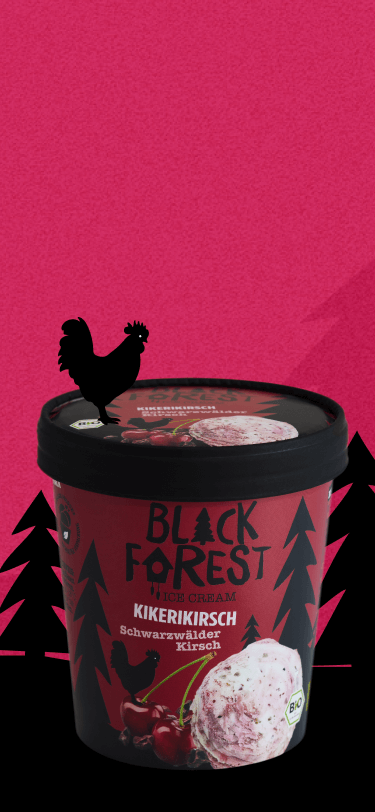 KIKERIKIRSCH!
Beak open.
Spoon in.
WHAT'S IN IT?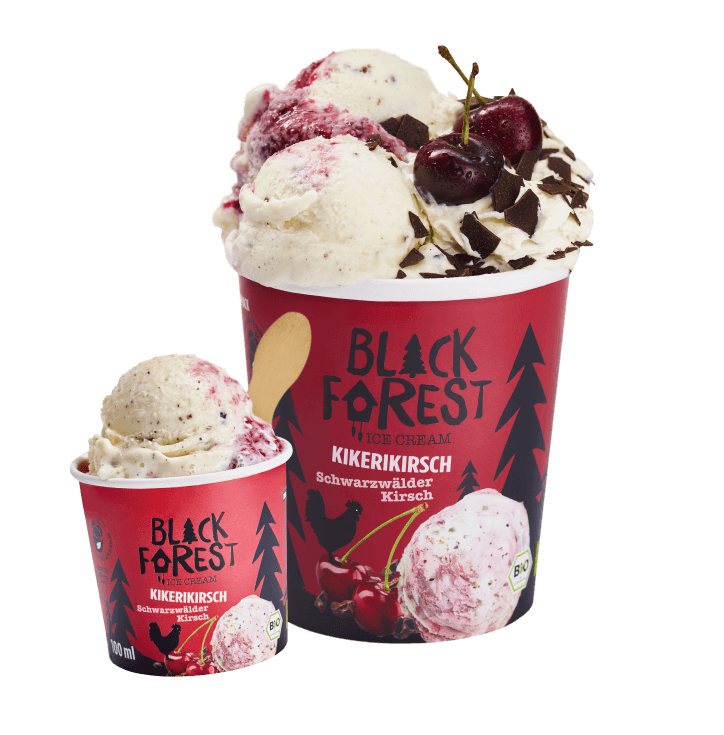 EXTRA WOODEN SPOON
in 100ml cup
BIO QUALITY
& high quality ingredients
KIKERIKIRSCH!
Chill out! Come with us for a spoon through the Black Forest! Cocoa nibs, cream & cherries are guaranteed to remind you of cracking branches, fragrant meadows & the sun hitting your face! At this moment, no one is crowing about anything else.
INGREDIENTS
50% WHOLE MILK*, CREAM*, sugar*, 11% cherry fruit preparation (raw cane sugar*, sweet cherries*,
sour cherries*, lemon juice*, stabilizer: locust bean gum*), 2% cocoa nibs*, dextrose*,
glucose syrup *, MILK POWDER*, stabilizers: (guar gum*, locust bean gum*), salt.
*from controlled organic cultivation, EU and non-EU agriculture
Ø Nutritional values per 100ml
thereof saturated
Fatty acids
3,9 g
Carbohydrates
thereof sugar
18,1 g
17,5 g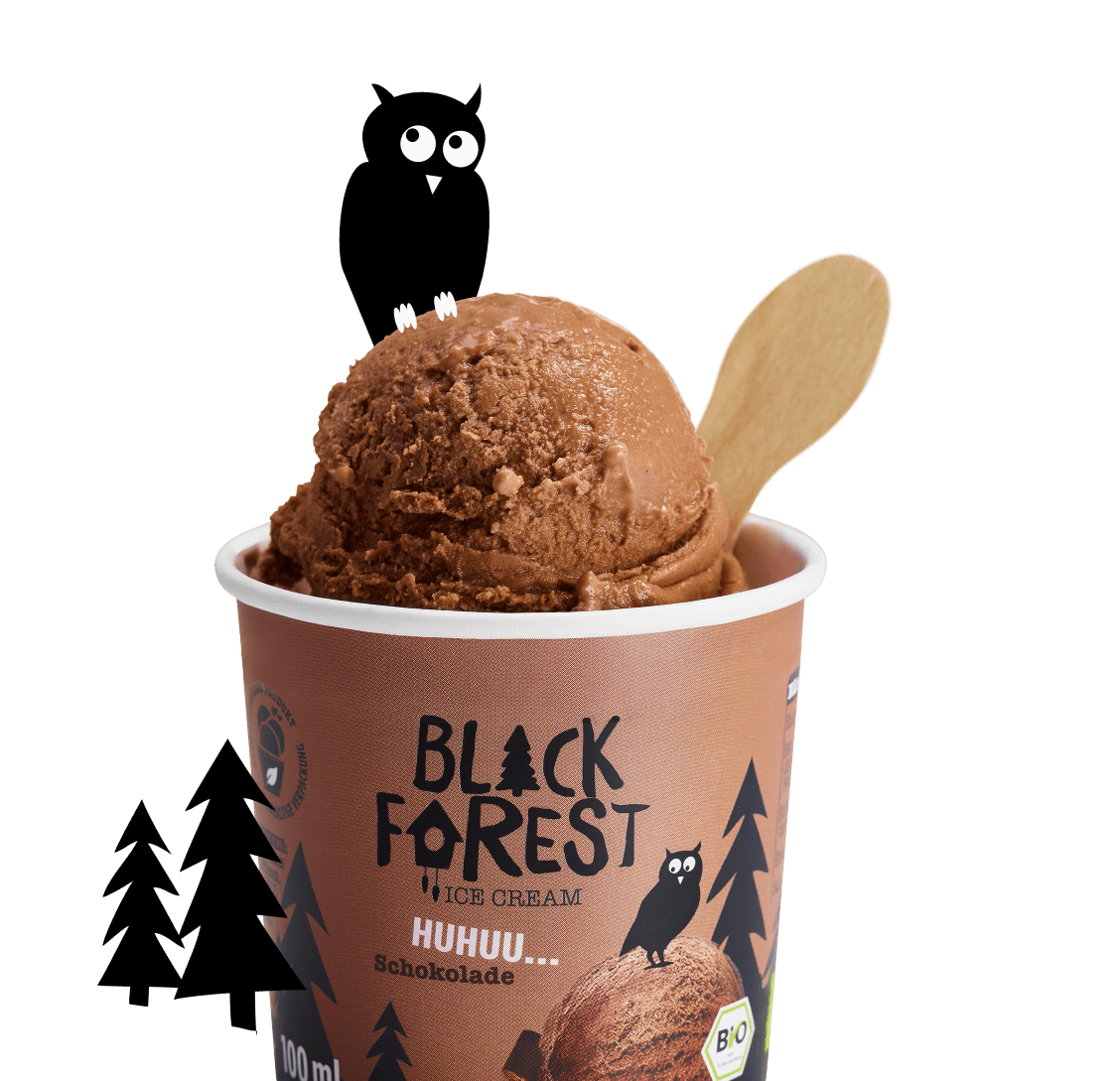 HUHUU... where can I find the new
Black Forest Ice Cream?