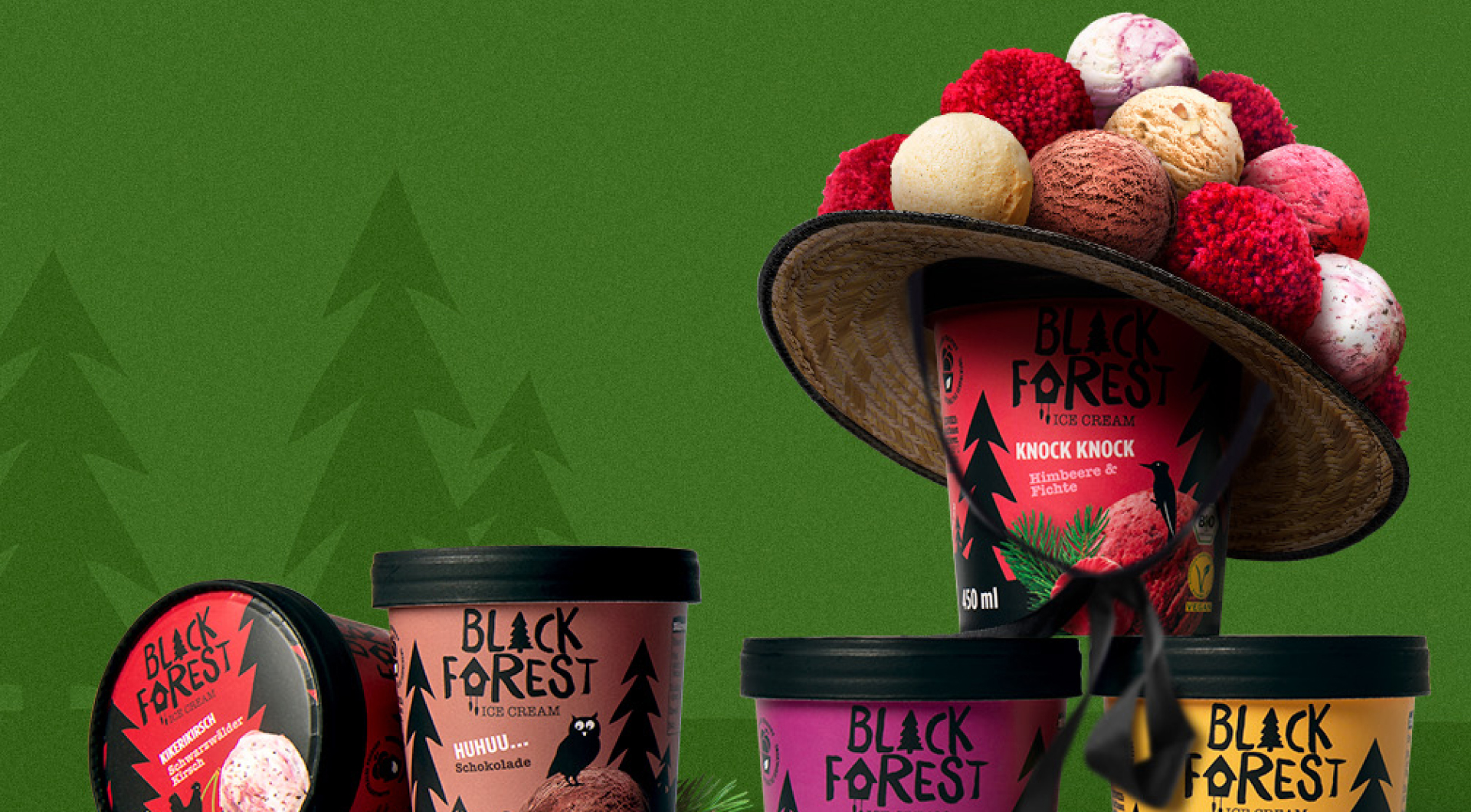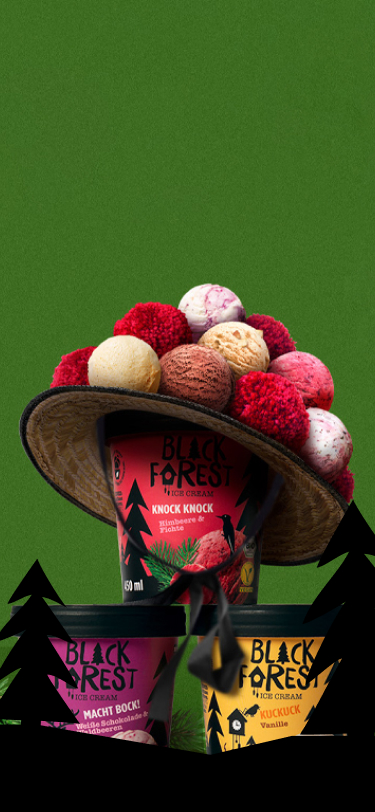 Our sundae varieties -
Taste The Black Forest
Discover our sundaes
varieties in large and small.
Sundae varieties
Taste The Black Forest
WHAT'S IN IT?
EXTRA
WOODEN LADLE
in 100ml cup
Biological
Degradable
Packing

PREMIUM ICE
selected ingredients &
High quality standard
VEGAN SORT
(Hazelnut, Raspberry & Spruce)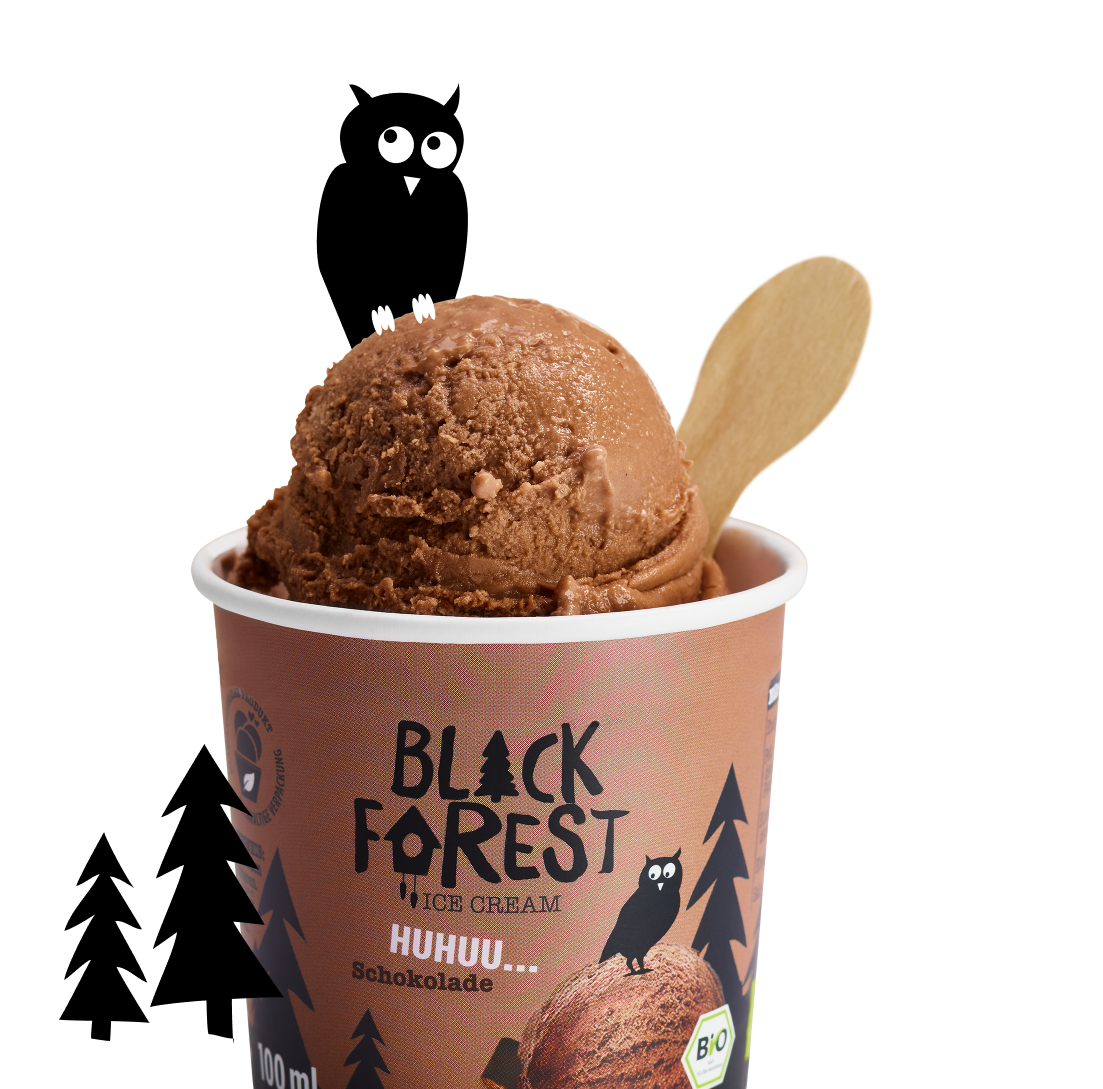 HUHUU... where can I find the new
Black Forest Ice Cream?