WHAT'S IN IT?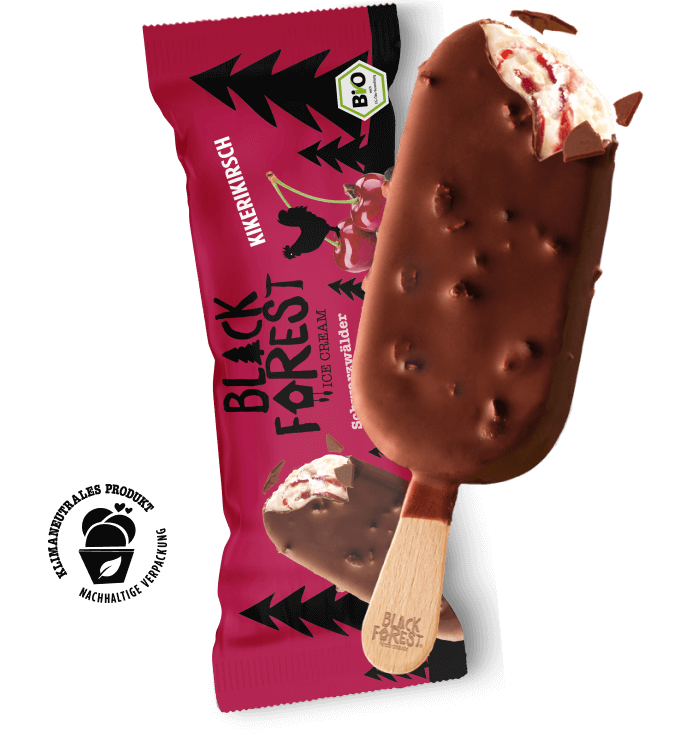 Whole milk

from the Black Forest & neighboring regions
Premium pleasure on a stick
KIKERIKIRSCH!
Chill out! Join us for a popsicle through the Black Forest! Cocoa nibs, cream & cherries are guaranteed to remind you of crunching branches, fragrant meadows & the sun hitting your face! At this moment, no one is crowing about anything else.
INGREDIENTS
WHOLE MILK* 29%, dark chocolate* 27% (cocoa butter*, cocoa mass*, cane sugar*, emulsifier, lecithins*, SAHNE*, sour cherry sauce* 9%, sour cherry juice* from sour cherry juice concentrate* 5.4%, cane sugar*, starch*, water, lemon juice concentrate*, thickener, pectins, natural cherry flavor, raw cane sugar*, roasted cocoa bean pieces* 7%, glucose syrup*, MILK POWDER*, YEAST*, stabilizers locust bean gum*, guar gum*, table salt.
*from controlled organic cultivation, EU / non-EU agriculture.
The product may contain traces of cereals containing gluten, peanut, soy and nuts.
Ø Nutritional values per 100ml
Energy
1065 kJ / 256 kcal
thereof saturated
Fatty acids

11 g
Carbohydrates
thereof sugar
19 g
17 g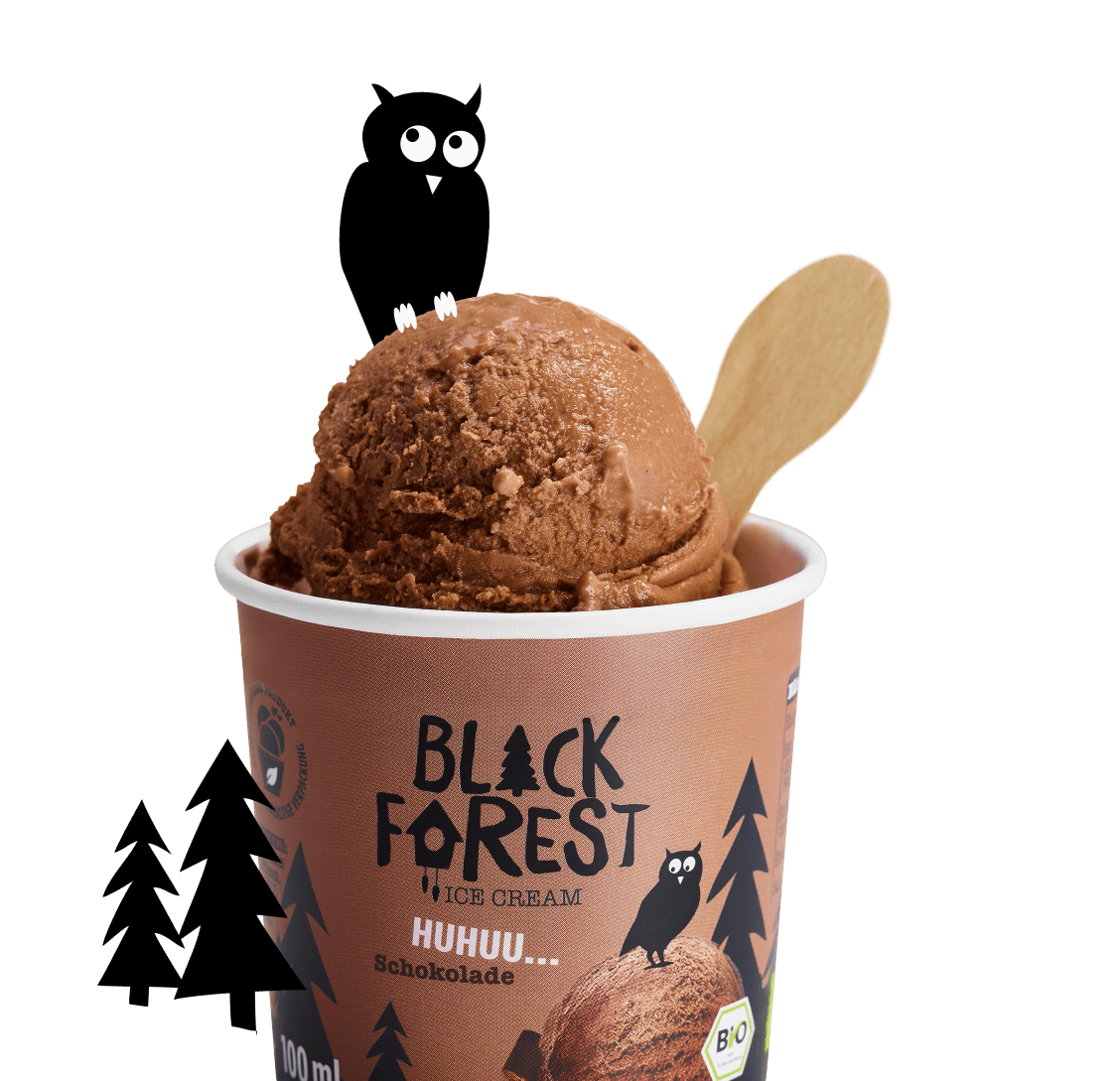 HUHUU... where can I find the new
Black Forest Ice Cream?