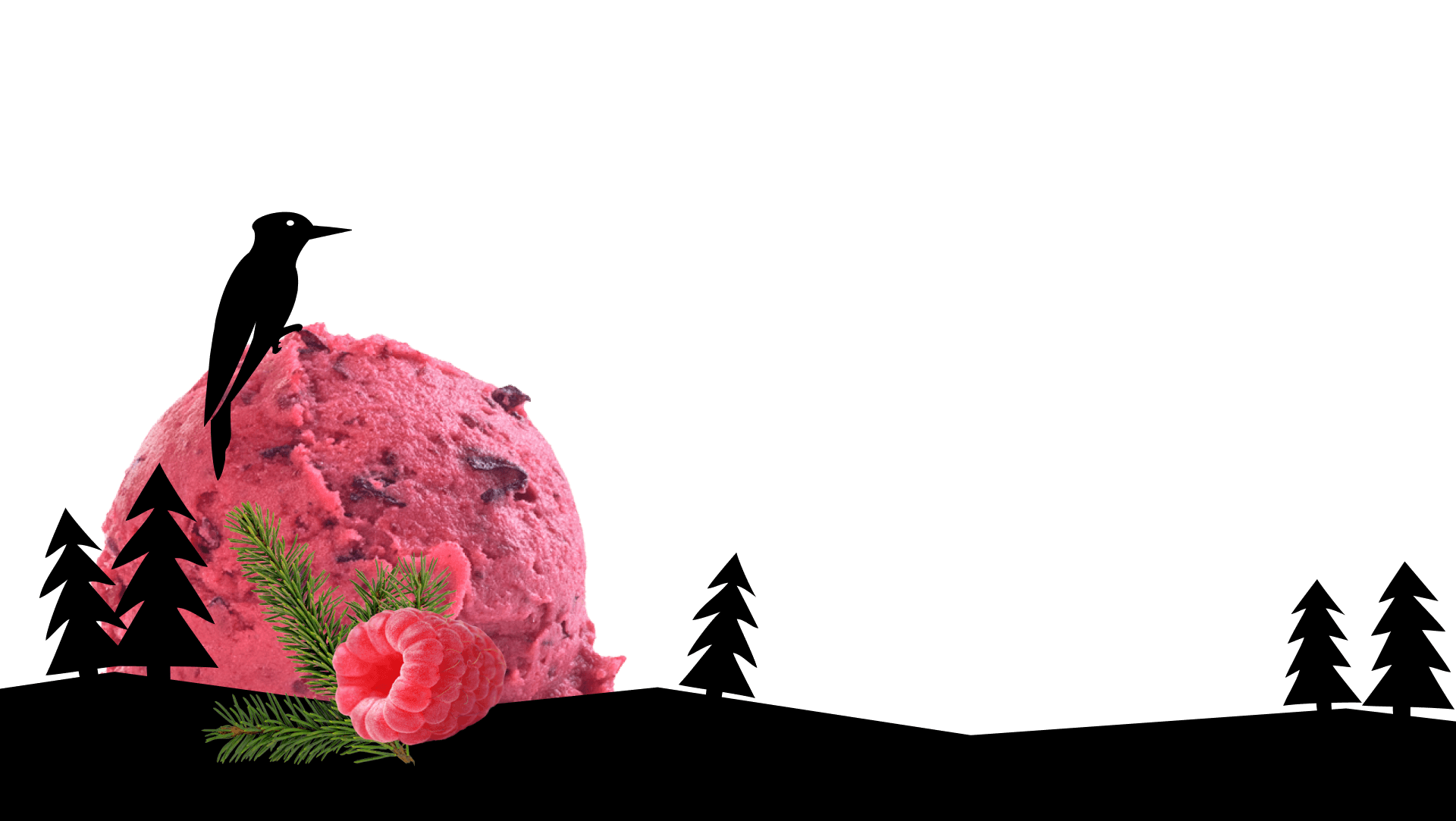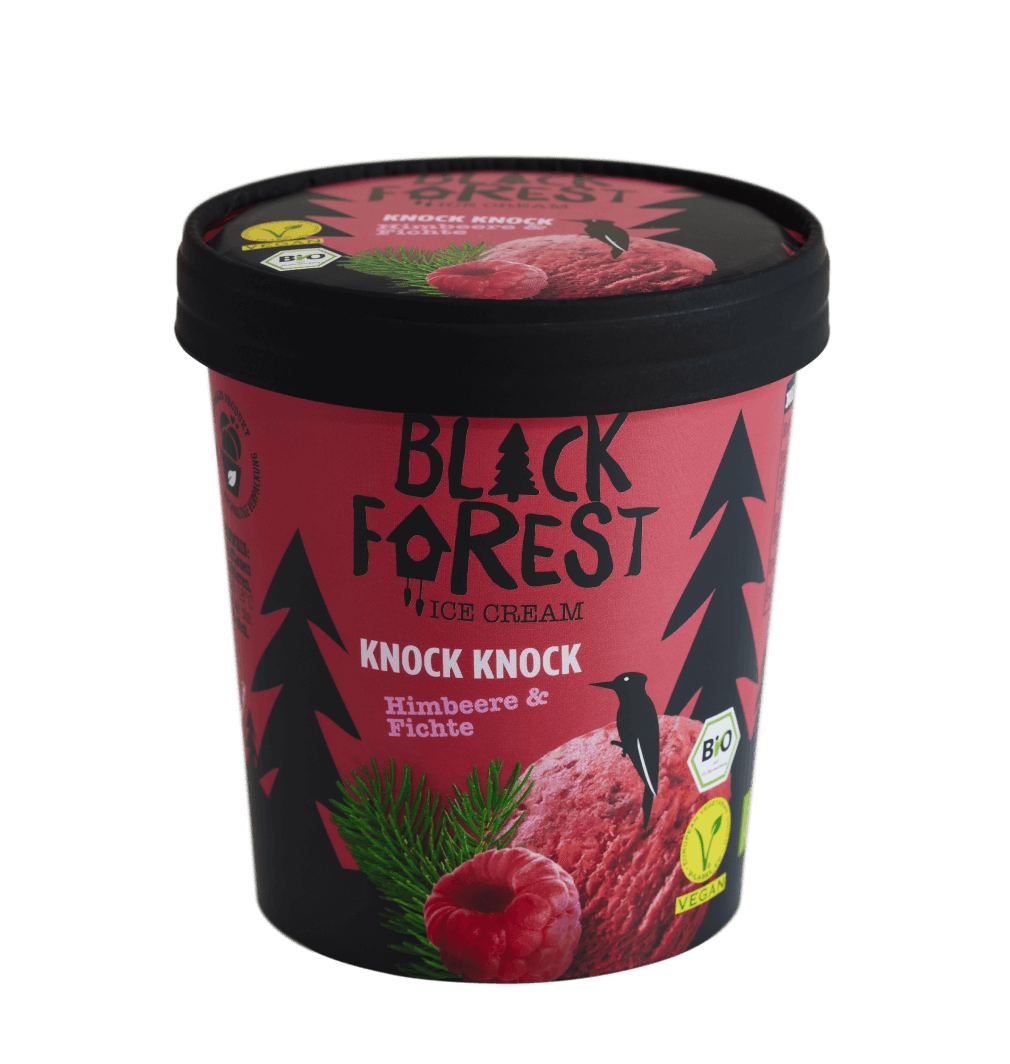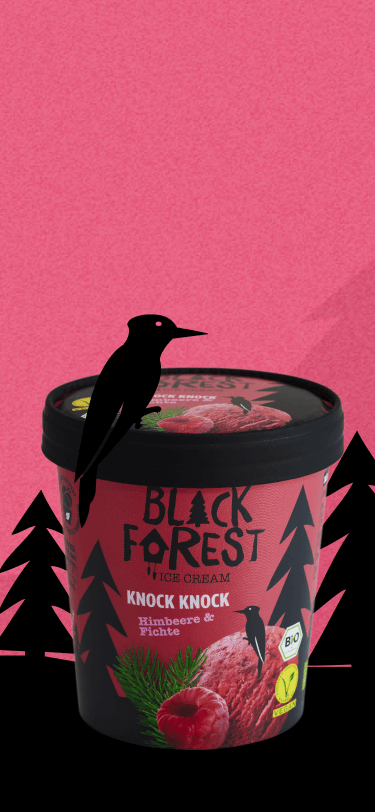 KNOCK KNOCK
Who's there?
Raspberry & Spruce!
KNOCK KNOCK
Who's there?
Raspberry
& Spruce!
WHAT'S IN IT?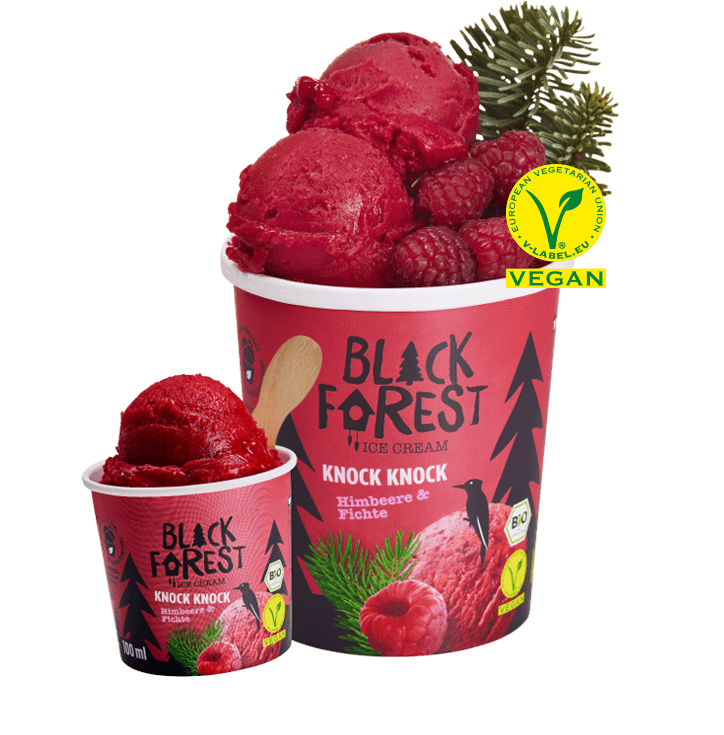 EXTRA WOODEN SPOON
in 100ml cup
VEGAN
Our sorbet varieties
Are vegan
Biological
Degradable
Packing
KNOCK KNOCK!
Who's there? As if raspberries weren't delicious enough, this variety gets a black forest finish à la spruce. And the whole thing is vegan, too! Not bad, Mr. Specht!
INGREDIENTS
35% raspberry puree* (EU), water, sugar*, 4.8% spruce shoot syrup (sugar*, water, 20% spruce shoots*), dextrose*, glucose syrup*, inulin*, stabilizers: (guar gum*, locust bean gum*).
*from controlled organic cultivation, EU and non-EU agriculture
Ø Nutritional values per 100ml
thereof saturated
Fatty acids

<0,1 g
Carbohydrates
thereof sugar
18,2 g
18,2 g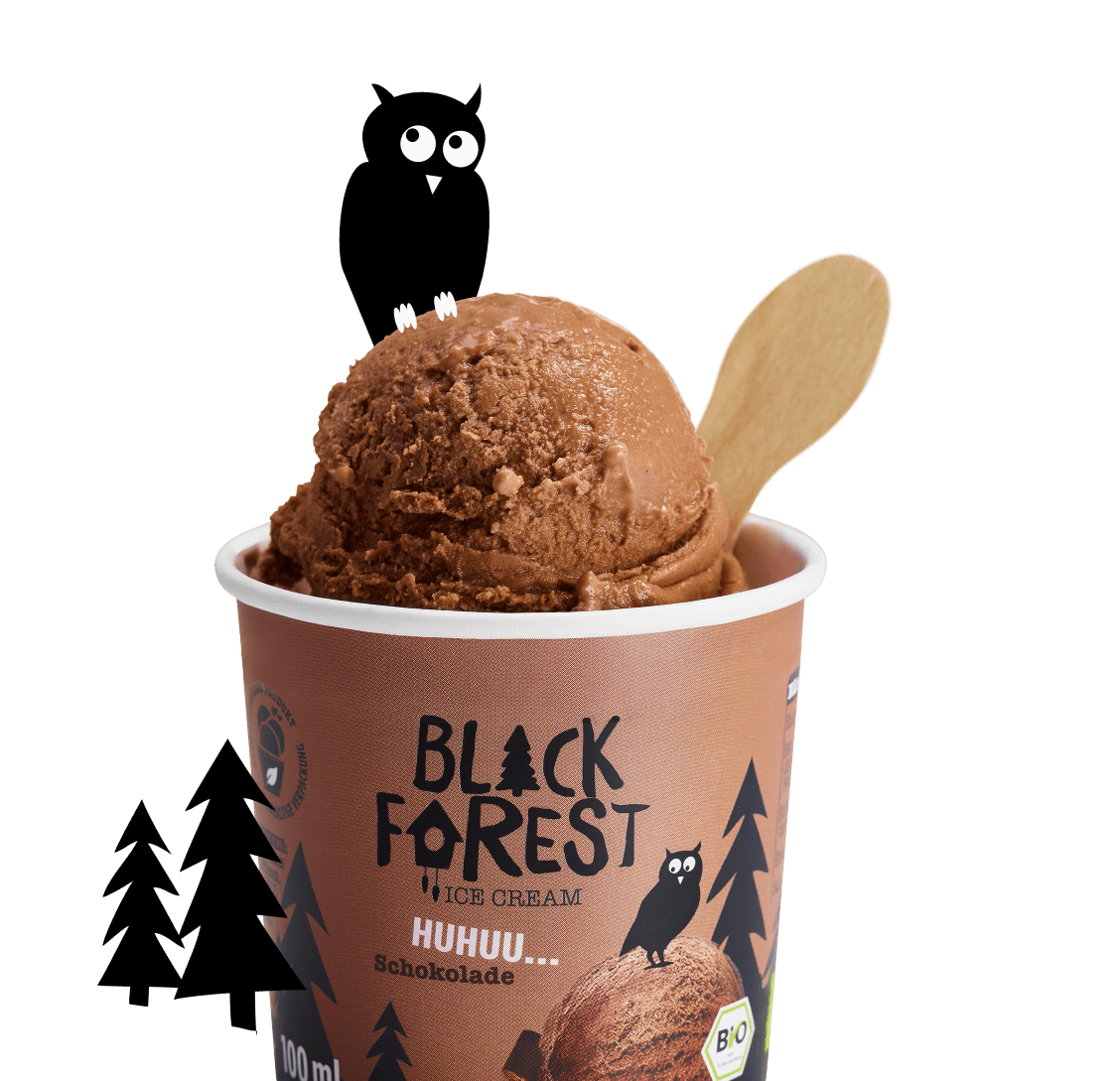 HUHUU... where can I find the new
Black Forest Ice Cream?